Threat Level AMBER


| | |
| --- | --- |
| QLD Severe Thunderstorm Warning: Damaging Winds | |

Source: Bureau of Meteorology

For people in parts of Herbert and Lower Burdekin and Central Coast and Whitsundays Forecast Districts.

Issued at 4:56 pm Tuesday, 31 October 2017.

Severe thunderstorms are likely to produce damaging winds in the warning area over the next several hours. Locations which may be affected include Proserpine, Bowen, Townsville, Hamilton Island, Ayr and Alva Beach.

Severe thunderstorms are no longer occurring in the Central Highlands and Coalfields district and the warning for this district is CANCELLED.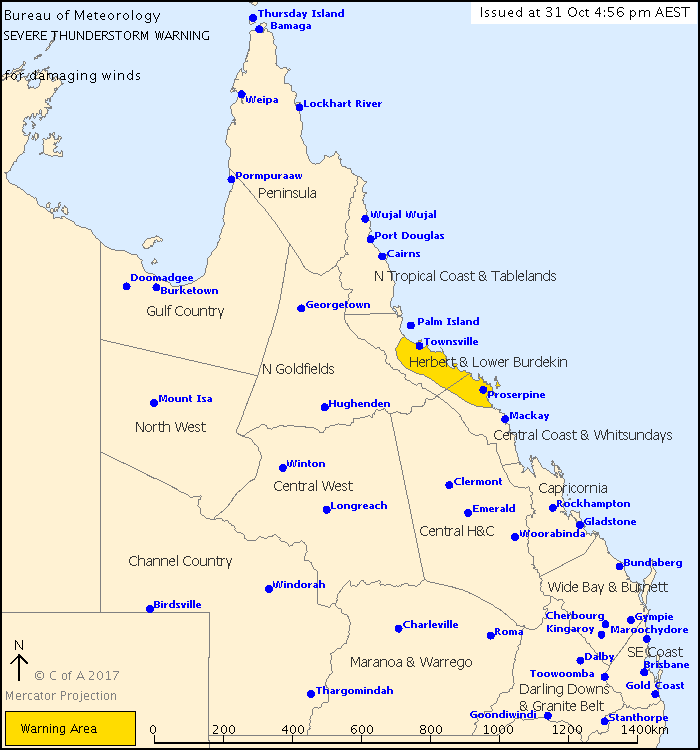 Help | Log In | Alerts Map | Register | Unsubscribe